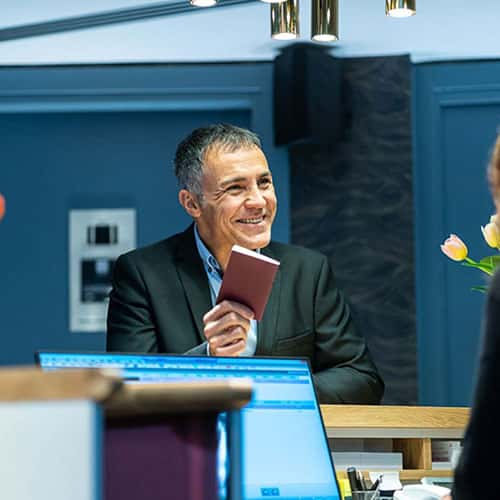 Unsere Leonardo Academy Programme

Youngster
The Youngster Program is perfect for you if you
are at the beginning of your professional career.
want to learn more about yourself, your personality, your talents, skills and passions.
want to learn more about your career opportunities and create an individual career plan.
want to learn how communication can help you establish yourself in your current position.

Management
The Management Program is perfect for you if you
are currently covering a key position within the team or hold a deputy supervisor position and would like to develop your leadership skills.
want to learn more about what you can expect in a leadership role at Leonardo Hotels.
want to work on tasks that are directly transferable to your day-to-day business.

Expert
The Expert Program is perfect for you if you
are currently in a leadership position and want to improve your leadership skills and/or are ready to take on more responsibility in your position.
want to implement a project that has an impact on the whole company.
want to practice your English skills.

Expert Senior
The Expert Senior Program is perfect for you if you
have joined the company at management or senior management level and have not previously participated in the Expert Program.
want to analyze your responsibilities and leadership experiences at Leonardo Hotels.
want to gain a broad knowledge of specific topics and processes in the areas of Revenue Management, eCommerce, Sales & Marketing, Finance, HR and Purchasing.
are interested in implementing a project that has an impact on the entire company.
First talk to your supervisors and the HR manager about your interest in participating in the Leonardo Academy.
After everyone has been informed about your interest, you can upload your CV and a letter of motivation via the program announcements (see below).
Together with your HR manager, you define your personal career goals and your expectations of the Leonardo Academy. This initial interview serves as the basis for the development program.
In a team interview with the regional HR and cluster manager, Anke Maas and Signe Joost Hansen, you will give a 10-to-15-minute presentation based on questions we send you in advance. We want to get to know you better by this procedure and to understand your expectations regarding the Leonardo Academy. After all assessments are done you will receive a feedback and an information if you will participate on the common program or if you will be on the waiting list for the upcoming program.
Via our main communication tool "LEAPP" you will receive all the necessary information, dates, the list of participants, invitations to the trainings, etc.
Get to know your colleagues who are also taking part in the program. Network, have fun and work together on your career goals.
Be a part of our Talent Network
Become part of our Talent Network and keep up to date on new events, current news and events. and current jobs remain.
Questions? We have the answers.
Our Leonardo Academy graduation event 2019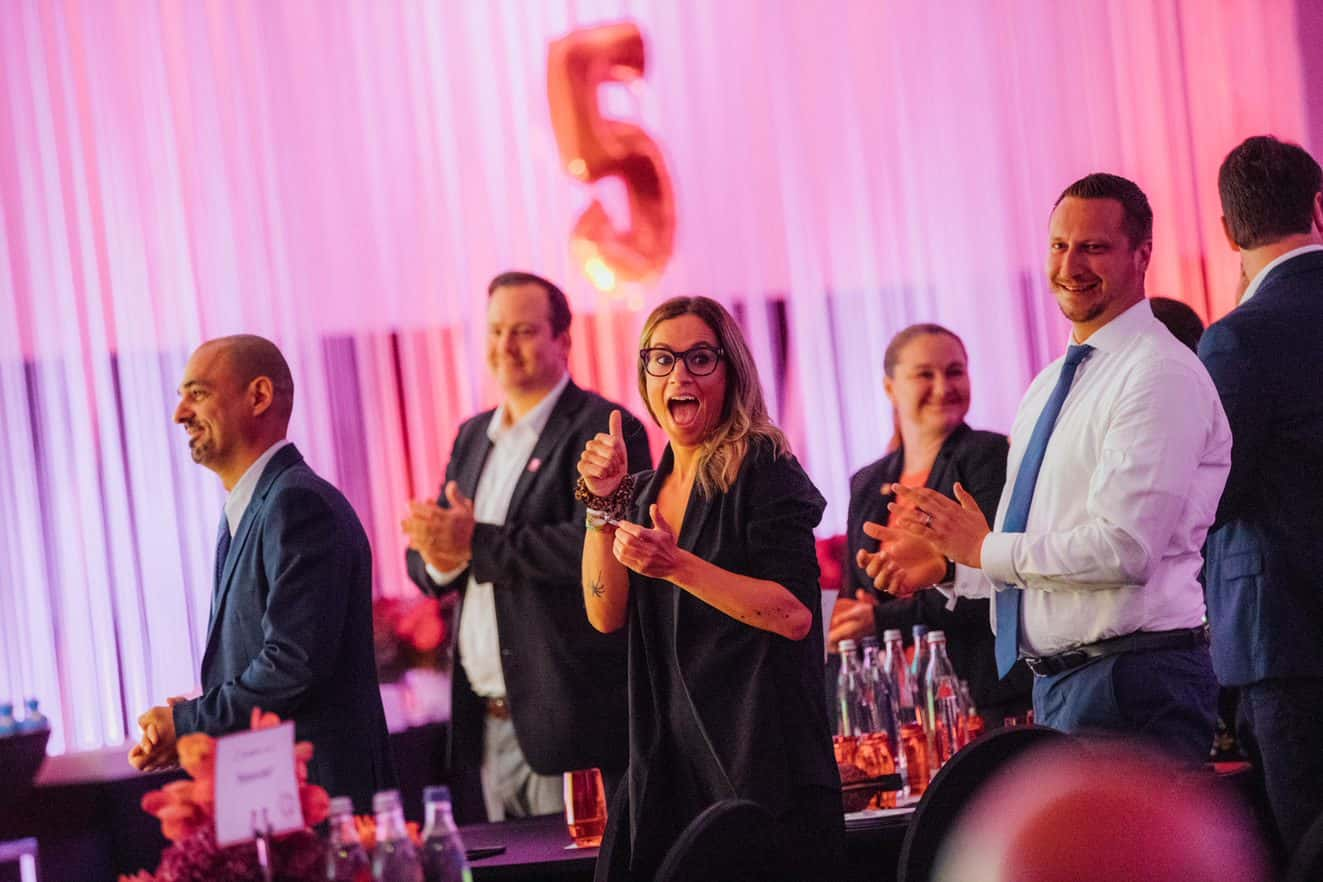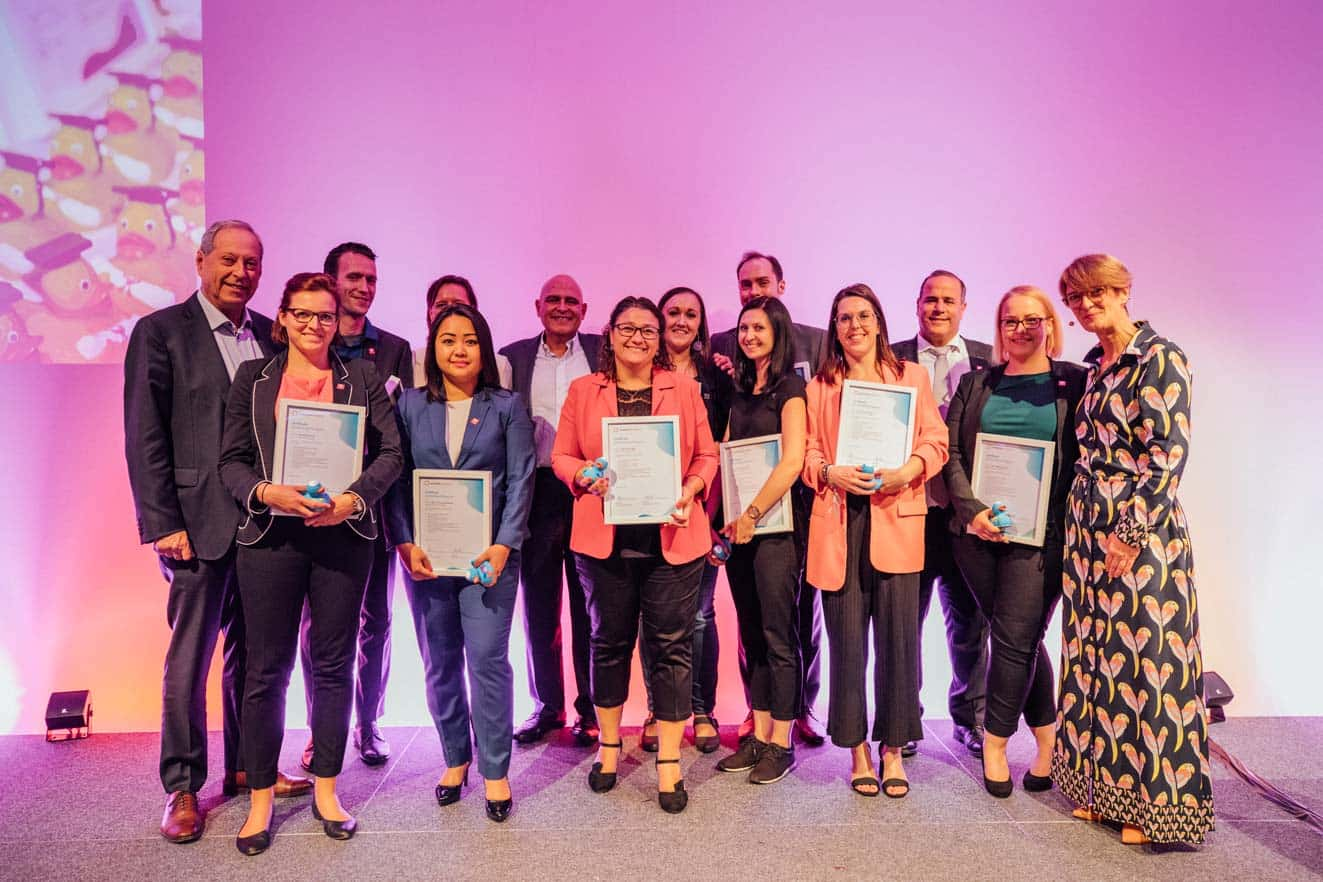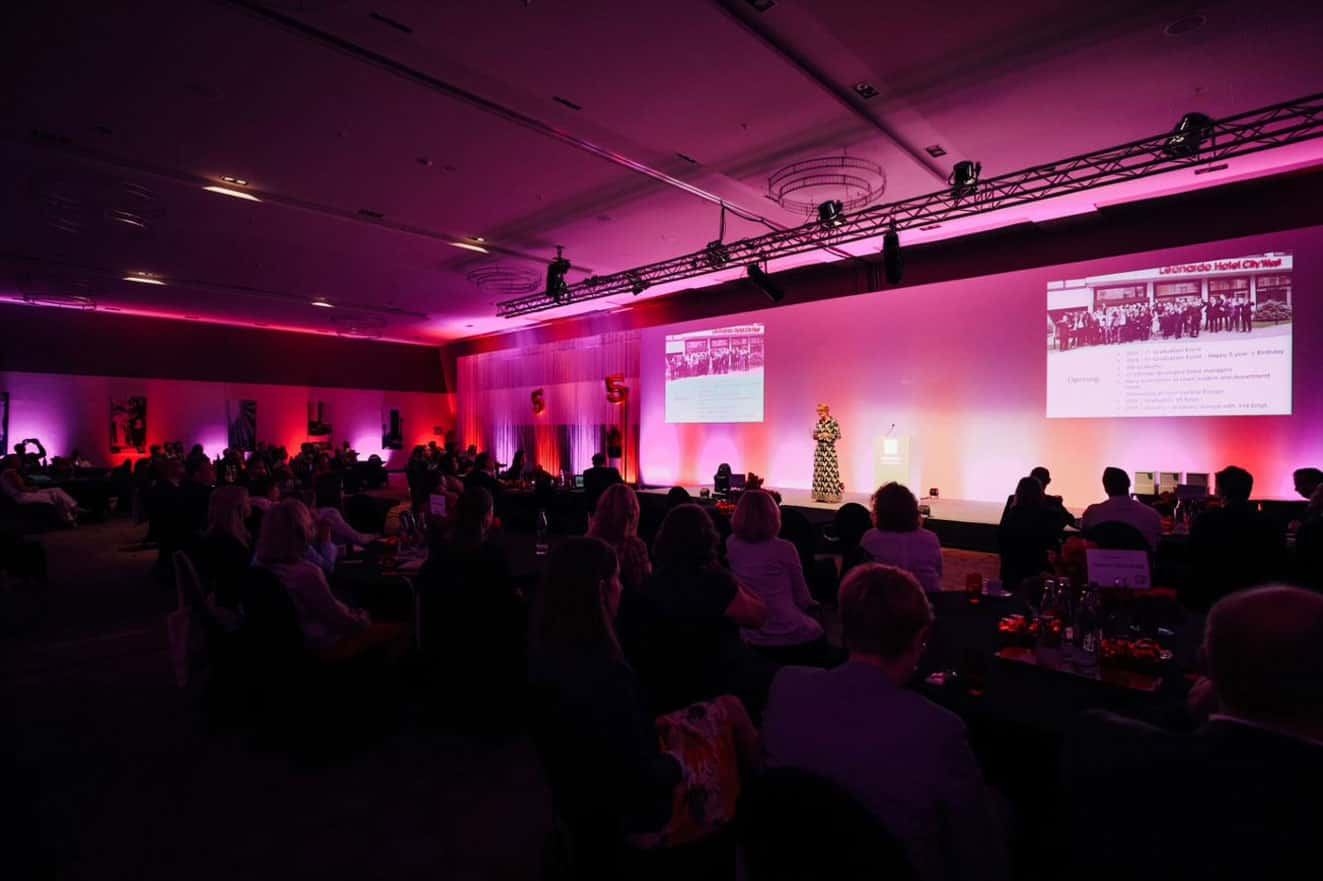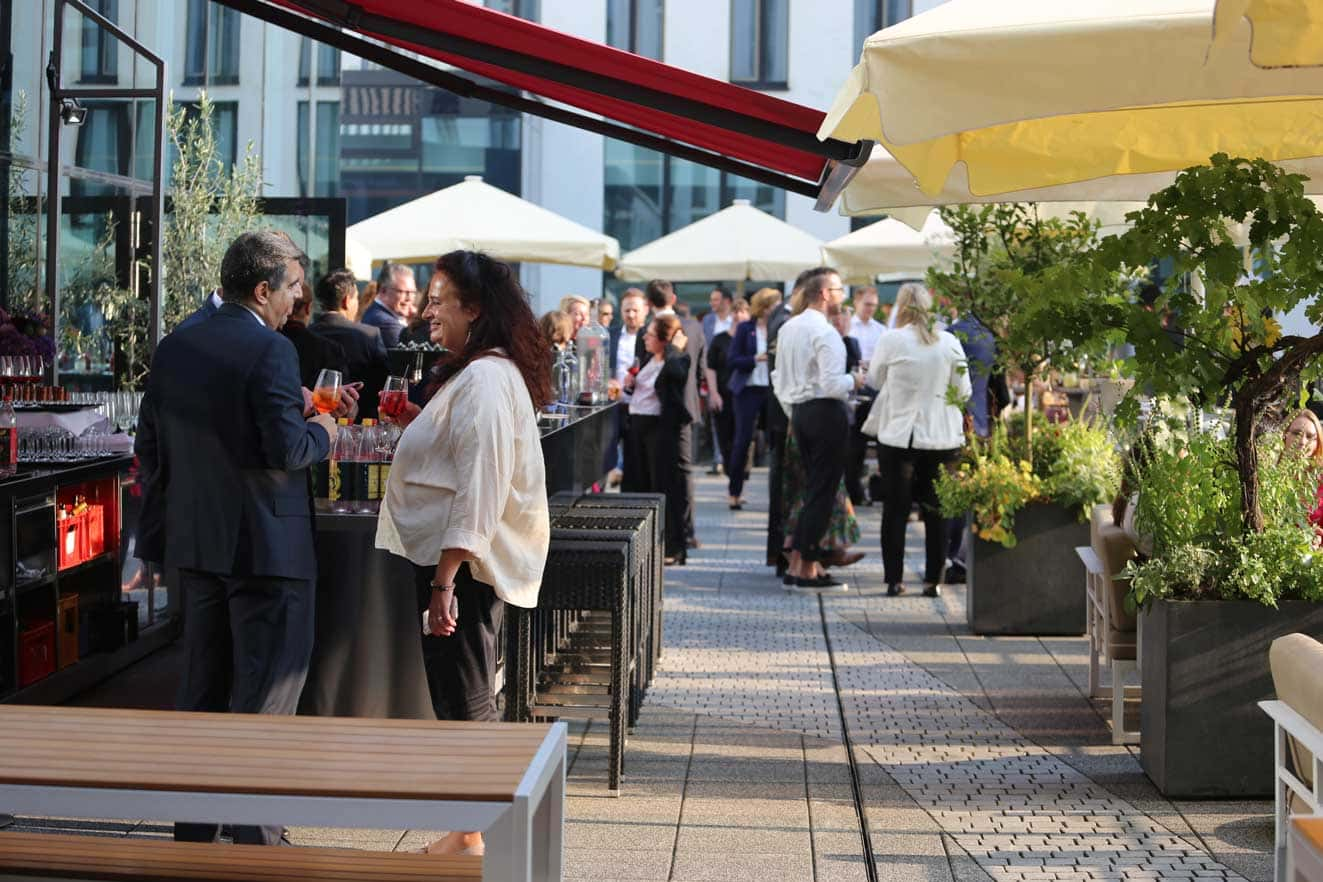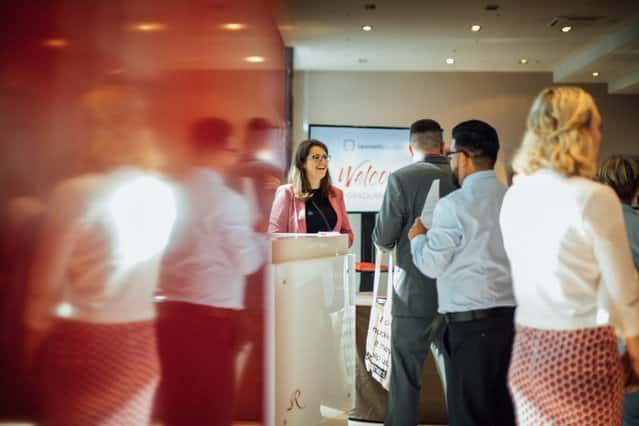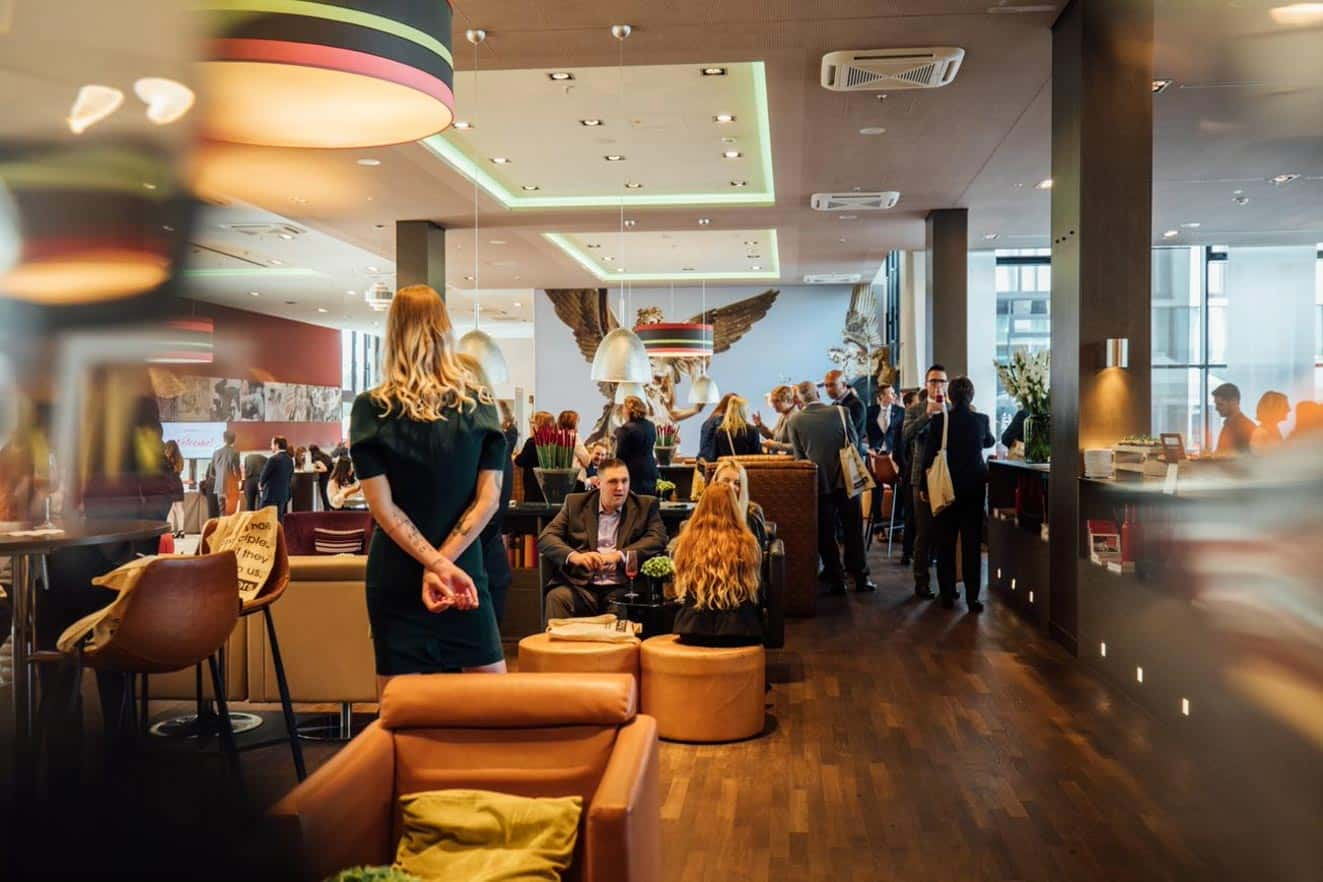 Signe Joost Hansen
Learning & Development Manager Central Europe
+49 30 688 322 152